Training Course in Sexual and Reproductive Health Research 2012 - List of participants - GFMER members pages
Kidest Lulu Hagos
Pathfinder International Ethiopia, Addis Ababa, Ethiopia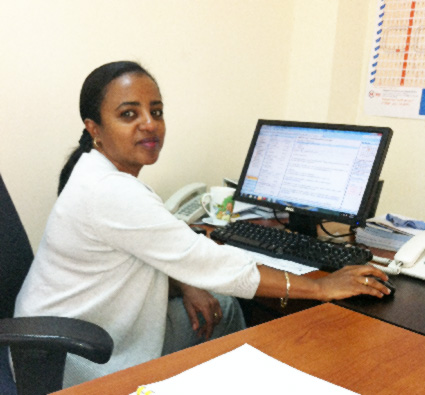 Kidest Lulu Hagos, MD, MPH
Deputy Technical Director for FP/RH and Gender, Integrated Family Health Program (IFHP)
klulu@pathfinder.org
I am a medical doctor with public health specialty, working for Pathfinder International as the Deputy Technical Director of the Integrated Family Health Program (IFHP). This is a family health program on Family Planning and Reproductive Health, HIV/AIDS, Gender and HTP, Maternal, Newborn and Child Health including malaria, and Health Systems Strengthening and is implemented jointly by Pathfinder International and John Snow, Inc. (JSI).
My previous experiences include working as a general practitioner in a District Hospital, followed by a Regional Referral Hospital and the private sector, and then teaching Epidemiology as an Assistant Professor in Jimma University. I have also worked for international organizations - as a Reproductive Health Specialist for United States Agency for International Development (USAID) Ethiopia; Regional Sexual and Reproductive Health Advisor for East and Southern Africa for the Millennium Villages Project (The Earth Institute at Columbia University); and National Program Officer for the Family Health Program of WHO Ethiopia.
I am very passionate about improving the lives of Ethiopian women through betterment of access and quality of SRH services - especially family planning, ensuring women's equality and fighting for the abolishment of harmful traditional practices.
Publications in journals
Lulu K, Berhane Y. The use of simplified verbal autopsy in identifying causes of adult death in a predominantly rural population in Ethiopia. BMC Public Health. 2005 Jun 3;558. Available from: http://www.biomedcentral.com/1471-2458/5/58
Lulu K, Berhane Y, Tesfaye F. Sociodemographic differentials of adult death in a rural population. Ethiop Med J. 2002 Oct;40(4):375-85.
Links