Training Course in Sexual and Reproductive Health Research 2012 - List of participants - GFMER members pages
Tariku Nigatu Bogale
Pathfinder International Ethiopia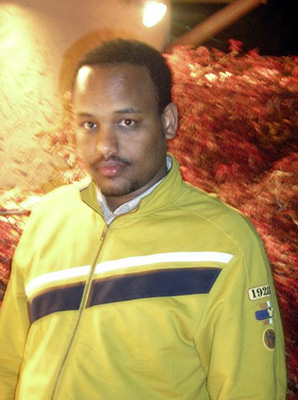 Tariku Nigatu, MPH, CAHM, PhD candidate
Senior Advisor, Program Learning and Knowledge Management, Pathfinder international Ethiopia
trknigatu@gmail.com
Tariku Nigatu is a public health specialist with more than 10 years of experience in the field in Ethiopia. He earned his first and second degrees in public health from Alemaya and Gondar Universities, respectively. Currently, he is a Ph.D. fellow in public health at the University of Gondar. He also obtained graduate level certificates from the University of Washington in the USA and the Foundation for Professional development (FPD) in South Africa.
In his more than 10 years of experience, he worked as a health center director, as an academician, including faculty for Mayo Clinic, USA, and program implementer in government, private and non-government organizations (NGOs) assuming different level of responsibilities.
Mr. Tariku has published various peer reviewed research papers in renowned local and international journals. He has authored and co-authored various technical and program briefs in areas of family planning, maternal, newborn and child health, HIV and AIDS and adolescent sexual reproductive health among others targeting decision makers so as to influence policies and guidelines at national and subnational level. In addition, He has developed various health communication materials in areas of HIV and AIDS, SRH and mHealth. He has presented many research and program based abstracts (oral and poster) at national and international Conferences at home and abroad. Currently, he is working as senior advisor for program learning and knowledge management for pathfinder international Ethiopia.
Publications
Lulu K, Nigatu T, Belachew M, Kassie G, Oliveras E, et al. (2014) The Effect of Integrating Family Planning with HIV and AIDS Services on Contraceptives Uptake among HIV Positive Women. J Women's Health Care 3:197. doi: 10.4172/2167-0420.1000197
Asnake M, Kassie G, Nigatu T, Zerihun H, Chawicha K (2013) The Status of Desired Maternal and Child Health Practices and Service Utilizations of Model Families of the Health Extension Program in SNNPR, Ethiopia. J Community Med Health Educ 3: 258. doi:10.4172/2161- 0711.1000258
Chawicha K, Asnake M , Kassie G , Nigatu T , Belachew M , Zerihun H. The status of hygiene and sanitation practice among rural model families of the health extension program in Wolayta and Kembata Tembaro Zones of Southern Nations, Nationalities and Peoples' Region of Ethiopia. Ethiopian Journal of Health Development, 2012 , Vol. 26 No. 2 pp. 93-100.
Addisse A, Hagos S, Kassie G, Nigatu T, Asnake M. Academic-private sector collaboration in public health operations research (PHOR): The case of Addis Ababa University School of Public Health (AAU-SPH) and the Integrated Family Health Program (IFHP). Ethiopian Journal of Health Development, Volume 28, Special Issue, 2014, 1-43. http://www2.pathfinder.org/site/DocServer/EJHD_special_issue.pdf?docID=20241
Lingerh W, Ababeye B, Ali I, Nigatu T, Abebe H, Mitike G, Molla M. Magnitude and factors that affect males' involvement in deciding partners' place of delivery in Tiyo District of Oromia Region, Ethiopia. Ethiopian Journal of Health Development, Volume 28, Special Issue, 2014, 1-43. Ethiopian Journal of Health Development, Volume 28, Special Issue, 2014, 1-43. Ethiopian Journal of Health Development, Volume 28, Special Issue, 2014, 1-43. http://www2.pathfinder.org/site/DocServer/EJHD_special_issue.pdf?docID=20241
Gobena M, Nigatu T, Yimam B, Tasisa A, Wagaw D, Birmechu F, Keba D, Ali A, Makonnen W, Addisse A, Hagos S. Utilization of Prevention of Mother to Child transmission (PMTCT) services and factors that affect knowledge and service uptake among pregnant women attending antenatal care in East Hararge Zone of Oromia Regional State. Ethiopian Journal of Health Development, Volume 28, Special Issue, 2014, 1-43. http://www2.pathfinder.org/site/DocServer/EJHD_special_issue.pdf?docID=20241
Links