The picture of the week
Reducing maternal mortality, Hotoro North, Kano State, Nigeria
Mustapha Usman Ado - Sir Muhammadu Sunusi Specialist Hospital Kano State, Nigeria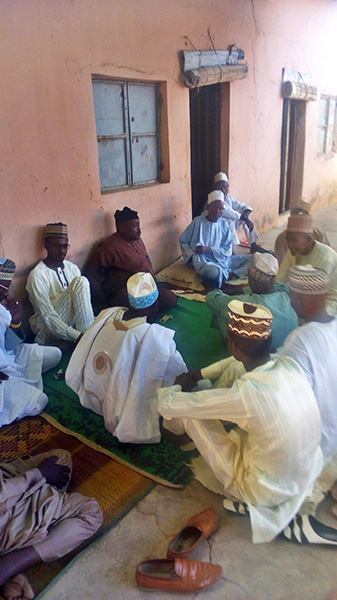 A picture taken at Hotoro North area of Kano State Nigeria, where I had discussion with the religious and traditional leaders on their role in reducing maternal mortality.
The leaders agreed to form committees in their respective wards that will ensure:
Pregnant women attend ANC
Advocate for voluntary blood donation from communities in case of obstetric haemorrhage
All pregnant women in labour must be brought to deliver in the hospital.
I dressed like other community members in cream colour (with glasses) sitting next to a member in brown.