The picture of the week
WHO International Conference on Family Planning (ICFP) Scientific Writing, Mentoring and Coaching Course 2022, Pattaya, Thailand
Fionna Poon - GFMER Project Manager
2022-12-07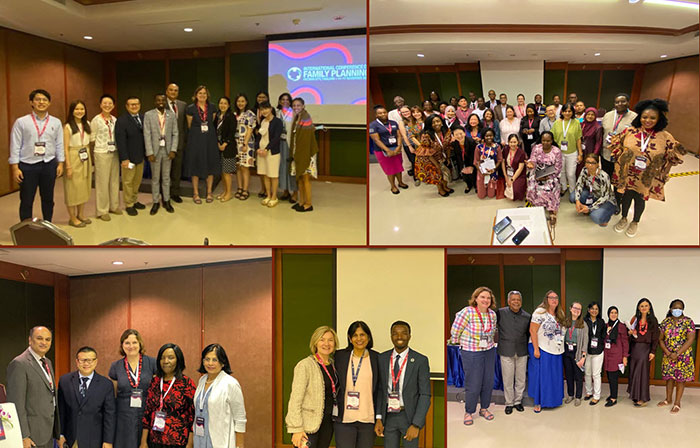 The World Health Organization (WHO) and partners organized a Scientific Writing, Mentoring and Coaching course from 14 November 2022 to 17 November 2022 during the 2022 International Conference on Family Planning (ICFP) in Thailand.
The aim of the course is for participants to develop the motivation, skills, and confidence to write a high-quality scientific manuscript on a family planning topic and submit to a peer-reviewed journal within six months of the conference. It is anticipated that a large proportion of these submissions will be accepted for publication within 12 months.
In the long term, the course aims to develop the research capacity of LMIC scientists and practitioners working in family planning.
Up to 103 participants including undergraduate and postgraduate students, clinical and public health trainees, health care workers, employees of implementing partners, government employees and Junior academics/faculty were enrolled for four 1-hour training sessions and individual mentoring during ICFP.
The Geneva Foundation for Medical Education and Research and the Department of SRH (including HRP) WHO will co-organize a post-conference webinar and coaching for the participants from 21 November 2022 to 20 May 2023.
WHO ICFP Scientific Writing, Mentoring and Coaching Course 2022
WHO ICFP Scientific Writing, Mentoring and Coaching Workshop – Pattaya City, 14-17 November 2022 - Pictures