Tim Aganah Abagre
Ghana Health Service, Dormaa Municipal Health Directorate, Dormaa Ahenkro, Ghana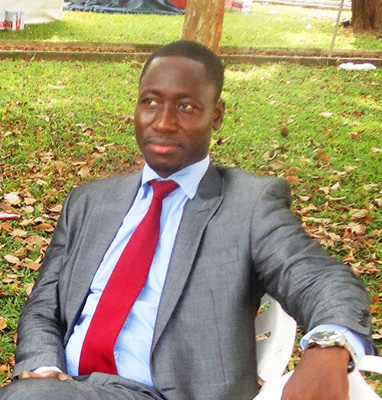 Tim Aganah Abagre, BSc Community Nutrition, MPH, PgDip PH, Cert HSW
Nutritionist/Quality Improvement Coach, Ghana Health Service, Dormaa Municipal Health Directorate, Dormaa Ahenkro, Ghana
timoagandah@gmail.com
I am a 37-year-old Ghanaian health professional. I live and work in the Brong Ahafo Region of Ghana in a small municipality called Dormaa Ahenkro. The town is located in the forest belt of Ghana and shares boundaries with La Cote D'Ivoire. I work as the municipal Nutrition Officer and as a member of the health management team of the public health directorate of the Ghana Health Service.
I hold a certificate in Key Skills in Communication from The City and Guilds of London Institute and a certificate in Health and Safety at Work from the British Safety Council. My Bachelor of Science in Community Nutrition was obtained from the University for Development Studies in Ghana while my Post Graduate Diploma in Public Health Policy and Management was attained from the London Metropolitan University in the UK. Recently, I graduated from the University of Ghana with Mater in Public Health and majors in Disease Control, Epidemiology and Family Health. I am a trained Quality Improvement Coach and currently I am working with a multidisciplinary team of health personnel to improve maternal and neonatal health outcomes at the Presbyterian Hospital in Dormaa Ahenkro. In 2014, I worked on the Ghana Adolescent Sexual and Reproductive Health Project. The project's outcome was the establishment of four adolescent health corners and seven adolescent friendly health facilities in the Dormaa Municipal.
My interest in sexual and reproductive health research stems from my passion for health research in general and in quality improvement work in particular. I am keen on gaining knowledge on evidence-based practices that have the potential to improve maternal and child health outcomes in Ghana.
I play basketball and football, and I am an Arsenal fan.
Links