Sharma Pallavi
Maulana Azad Medical College, New Delhi, India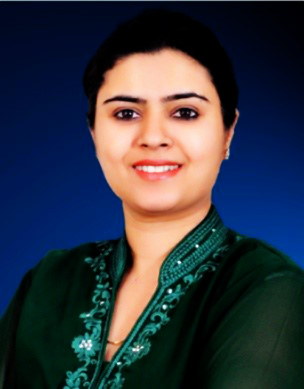 Sharma Pallavi, MBBS, DNB (OBGYN)
Senior Resident, Department of Obstetrics and Gynaecology, LNJP Hospital and MAMC, New Delhi, India
drpallavis02@gmail.com
I am an Indian citizen born on 2nd September 1982. My basic schooling was from various schools across India. I pursued my undergraduate training in medicine from Government Medical College Jammu, Jammu and Kashmir, India in 2006. I worked as a medical officer with ECHS Polyclinic, Army hospital in Jammu from 2008-2010.
I completed my post-graduation in OBGYN in 2014 from Sir Ganga Ram Hospital, New Delhi, India. The topic of my post-graduation thesis was "Determination of normative value of antimullerian hormone in premenopausal women and its correlation with the menopausal symptoms - an Indian pilot study". I also worked for a research proposal to the International Menopause society as a competition entry for the bursary award for young gynecologists in 2014. My area of interest includes reproductive medicine and adolescent health.
Presently I am working as a senior resident in a tertiary level hospital in New Delhi attached to a medical college. It is a 2000 bedded hospital and it caters to a large population from the middle and lower socioeconomic status. My work involves seeing patients in the out patients clinic, managing the admitted patients and doing laparoscopic and hysteroscopy procedures. I am also involved in teaching undergraduate students.
I am absolutely dedicated to my patients and want to keep my knowledge and expertise updated for better patient care. I feel that as a gynecologist I play a very crucial role in upgrading and improving women's health.
Links