Md. Noyem Uddin
United Nations Population Fund Bangladesh, Dhaka, Bangladesh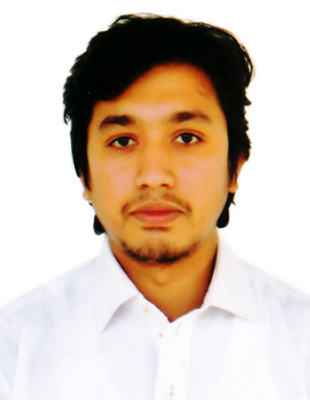 Md. Noyem Uddin, MPH
Research Associate, Reproductive Health Unit, United Nations Population Fund Bangladesh
noyem.biotech@gmail.com
I was born in Lakshmipur district, a rural area in Bangladesh on 2 February, 1988. I received my Masters in Public Health (MPH) degree from prestigious James P. Grant School of Public Health, BRAC University, which featured in the Bulletin of the World Health Organization (WHO) in 2007 as one of the six schools in the world promoting and practicing innovative higher public health education with a full Scholarship from USAID under Next Generation of Public Health Experts Program (NGPHEP). I completed a Bachelor of Science (Honours) in Biotechnology and Genetic Engineering from Mawlana Bhashani Science and Technology University (MBSTU), and received a Post graduate diploma in International Relations from University of Dhaka and a Diploma in Computer Science and Application from Bangladesh Open University.
I have 7 years of work experiences with International NGOs, donor agency, and UN agencies including UNFPA, UNV, UNDP, EngenderHealth, USAID, icddr,b and BRAC. You will find my extensive knowledge and experiences on Family Planning, Adolescent Sexual Reproductive Health (ASRH), Sexual and Gender-based Violence (SGBV) and Maternal Child Health (MCH) as well as Reproductive Health research including qualitative and quantitative, quick survey, Project analysis, monitor SOPs. At present, I am leading UNFPA HQ assigned NIDI survey on Family Planning expenditure and Fistula Prevention, Treatment and Rehabilitation in Bangladesh countrywide.
I attended more than thirty national and international conferences, seminar and workshops at home and abroad.
Links