Niraj Pandit
Department of Community Medicine, SBKS Medical Institute and Research Center, Vadodara, India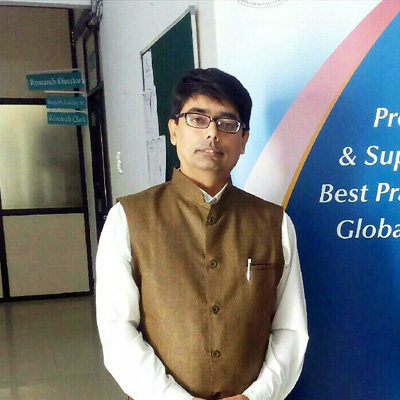 Niraj Pandit, MBBS, MD, AFIH
Professor and Head, Department of Community Medicine, SBKS Medical Institute and Research Center and Member Secretary, Institutional Ethics Committee, Sumandeep Vidyapeeth, Piparia, India
Also additional charge of Deputy Director, Research Cell, Sumandeep Vidyapeeth
drniraj74@gmail.com
Presently working as Professor & Head in department of Community Medicine with Sumandeep Vidyapeeth since last almost seven years, did postgraduate (MD) in Community Medicine (Preventive and Social Medicine) from B J Medical College Ahmedabad in 2001 and MBBS from PramukhSwami Medical College, Karamsad in 1997.
As Professor, he is working as Academician and Researcher. His passion is teaching subject Community Medicine to undergraduate students and post graduate students. Community Medicine subject includes the epidemiology, biostatistics, sociology and health, occupational health, national health programme, demography and population science, management and administration principles. Along with this he is working as Deputy Director Research Cell and Member Secretary of Institutional Ethics Committee of university- Sumandeep Vidyapeeth. As this position closely working for quality research and research motivation and also conducting various research related capacity building workshops.
Publication and research are key areas of interest. He is also founder Managing Editor of university journal of Integrated Health Sciences (JIHS) which is running since 2013. Visit web page www.jihs.in
Area of interest – Ethical research, quality evidence generating research, quality research publication, epidemiology, biomedical waste and injection safety.
My blog: Dr. Niraj Pandit
Publications
Links