Lumuli Mbonile
University of the Western Cape, Cape Town, South Africa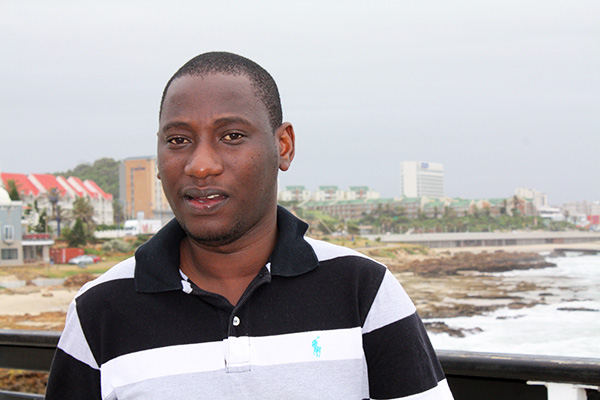 Lumuli Mbonile, MBChB, MPH, Post Dip HIV/AIDS Mgt
Senior Lecturer/Medical Practitioner and Bioethicist, University of the Western Cape, Cape Town, South Africa
lmbonile@uwc.ac.za
I am medical practitioner by profession and Senior lecturer at the department of Medical Biosciences. I took a degree in Medicine from University of Dar es salaam, and was registrar surgeon, lecturer and HIV/AIDS clinician at Mbeya Referral Hospital and US Military HIV research Program (Walter Reed), respectively, before taking the Senior lecturer post at UWC. I am a former HIV consultant and researcher and have been working with major clinical trials under Family Health Initiative, Columbia University and Clinton foundation.
I hold a Masters in Public Hearth (Health Research Ethics) from University of Pretoria, and a post graduate diploma in HIV/AIDS management from Institute of Tropical Medicine-Antwerp. I have been involved in clinical research trainings and research ethics working with Johns Hopkins University, George Washington University, University of Cape Town and George Town University. I am holding several certificates in medicine; I hold a certificate in metastatic case studies in prostate, breast, colorectal and lung cancer, rheumatoid arthritis primary care initiative for improved diagnosis and outcomes, weight bias in clinical settings from Harvard Medical School and Yale University School of Medicine, respectively. I have been invited as a keynote speaker in many international and regional conferences, I have been involved lengthy with European Aids Clinical Society (EACS), Internationale Weiterbildung und Entwicklung (Inwent), Tufts University, Prince Leopold Institute of Tropical Medicine, Muhimbili University College of Health and Allied Sciences, Dutch Kilimanjaro Foundation, Gender Dynamix and European Congress of Tropical Medicine and International Health. I also received training in communicable disease control from Public Health Laboratory Ivo De Carneri. I am a scholar and member of Health Professional Council of South Africa, Tanganyika Medical Council, Medical Association of Tanganyika (MAT), Anatomical Society of Southern Africa, Research Ethics Committee Association of Southern Africa (REASA) Public Health Association of South Africa (PHASA) and South Africa Research Ethics Training Initiative (SARETI).
Publications
Mbonile L. Autoimmune progesterone dermatitis: Case report with history of urticaria, petechiae and palpable pinpoint purpura triggered by medical abortion. SAMJ: South African Medical Journal. 2016 Apr;106(4):356-8.
Mbonile L. Acute Haemorrhagic Conjunctivitis epidemics and outbreaks of paederus spp. keratoconjunctivitis ('Nairobi red eyes') and dermatitis. S Afr med j. 2011 Jul 25;101(8):541-3.
Mbonile L. Understanding of Acute Hemorrhagic Conjunctivitis (AHC) epidemics and outbreaks of paederus spp keratoconjuctivitis, periorbital oedema ("Nairobi red eyes") and dermatitis. East Afr j Public Health. 2010 Sep;7(3):242-5.
Ravenitto R, Mbonile L, White L. Ethical criteria in clinical research in developing countries. is there a global standard? Italian Journal of Tropical Medicine. 2010 Jan; 15(1-4):1-8.
Mbonile L. Behind closed doors: Research ethics committees and ethics of research involving marginalized groups in Africa. Proceeding of Southern African Health Research Ethics symposium; 2010 Sep 29-Oct 1; Umhlanga rocks, South Africa; 2010.
Mbonile L, Kayombo EJ. Assessing acceptability of parents/guardians of adolescents towards introduction of sex and reproductive health education in schools at Kinondoni municipal in Dar es salaam city. East Afr J Public Health. 2008 Apr;5(1):26-31.
Mbonile L. Background to Sex Reassignment Surgery in South Africa. Proceeding of 21st Biennial symposium of WPATH; 2009 June 17-20; Oslo, Norway; 2009.
Mbonile L. Prevalence of pre-eclampsia among women attending Muhimbili National hospital. Tanzania Medical Students journal. 2005 Jan; 25-31.
Links