Festus Akhalumhe Okhimamhe
Nigerian Navy Hospital, Warri, Delta State, Nigeria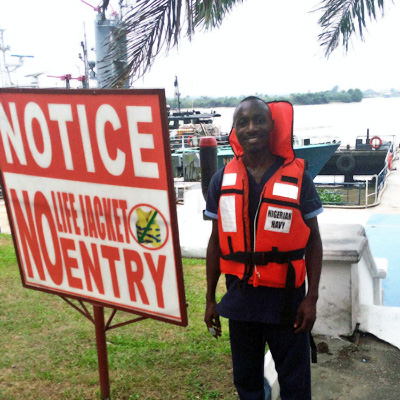 Festus Akhalumhe Okhimamhe, MBBS
Medical Officer, Nigerian Navy Hospital, Warri, Delta State, Nigeria
friendlyfestus@gmail.com
I am a 28year old male with a Bachelor of medicine and Bachelor of Surgery (MB.BS) degree from Ambrose Alli University, Ekpoma, Edo State, Nigeria. I work as a medical doctor at the Nigerian Navy Hospital, Warri Delta State.
I am proficient in statistics, research, information technology, project management and implementation. I do some part time work at Gladcare Health and Research Foundation as a statistical analyst and researcher, and as a peer education trainer (PET) at the Idia Renaissance Youth Resource Centre, Benin City, Edo state Nigeria.
I have participated and contributed to numerous academic research works in various areas of medicine, garnering five publications since graduation in 2013.
Publications
Sakpa CL, Okhimamhe AF. Effects of aqueous leaf extract of Chaya (Cnidoscolus aconitifolius) on pituitary-gonadal axis hormones of male wistar rats. Journal of Experimental and Clinical Anatomy 2014 Jul-Dec; 13(2): 34-9.
Sakpa CL, Onovughakpo-Sakpa EO, Okhimamhe AF. Profertility effects of aqueous leaf extract of Telfairia occidentalis in adult male Wistar rats. Journal of Experimental and Clinical Anatomy 2015 Mar ; 14(2): 88-94.
Esezobor EE, Ebune SO, Okhimamhe AF. Satisfaction of plastic surgeons with job, working environment and practice in Nigeria: A pilot study. Nigerian Journal of Plastic Surgery 2015 Jan-Jun; 11(1): 12-18.
Onovughakpo-Sakpa EO, Osemwenkha SO, Adewolu OF, Okhimamhe AF. Point of care testing: Knowledge and utilization amongst doctors in Government hospitals in Edo State, Nigeria. Nigerian journal of Clinical practice 2015 Nov-Dec: 18 (6):780-5.
Awunor NS, Abah SO, Akpoguma J, Okhimamhe AF. Pattern of internet use by undergraduate medical students of a state university in South-South Nigeria. Journal of Current Biomedical Research. 2016 Dec; 1(1):4-8.
Links