Emmanuel Ayire Adongo
Ghana Health Service, Accra, Ghana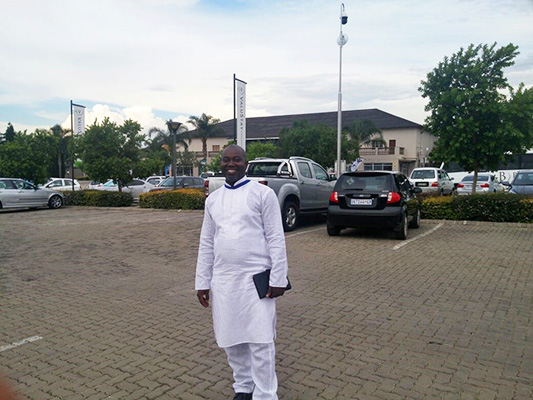 Emmanuel Ayire Adongo, SRN, Adv. Dip. PHN, BSC Nursing, PGDPHM
Programme Manager, Reproductive and Child Health Department, Family Health Division, Ghana Health Service
apogbayire@gmail.com
I was born on22nd November, 1976 and obtained a certificate in State Registered Nursing in 2000. I specialized in Public Health Nursing by obtaining an Advanced Diploma certificate in 2004. Subsequently, I graduated from Garden City University College with BSC Nursing in 2011. In 2016 I obtained a Post Graduate Diploma in Public Health Management from the National Institute of Health and Family Welfare at Munirka, New Delhi.
During my clinical work, I was posted to the Bolgatanga Regional Hospital where I worked as a clinical nurse and also managed the electro Cardiogram unit.
After my specialization, I worked at a sub-district leader where I planned, budgeted, implemented and evaluated health activities at the sub-district level. I was subsequently elevated at a District Public Health Nurse where I was responsible for planning, budgeting, capacity building and evaluation of Reproductive and Child Health services in the district.
In 2009, I was transferred to the Regional Health Directorate to coordinate Reproductive and Child Health Service. I was appointed as a Programme Manager in 2013 at the Reproductive and Child Health Department of the Family Health Division of Ghana Health Service Headquarters where I work until now.
Links