Ahmad Baita
College of Health Sciences and Technology, Jahun, Nigeria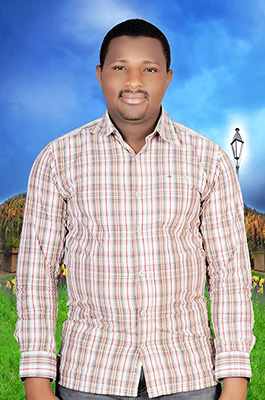 Ahmad Baita, BSc
Senior Lecturer and Deputy ICT Manager, Department of Medical Sciences, College of Health Sciences and Technology, Jahun, Jigawa State, Nigeria
baitaahmadbn@gmail.com
My name is Ahmad Baita, I was born and raised in Jahun Local Government area of Jigawa State, Nigeria in 1986, living there to date. I had my primary and secondary education in my local province and state between 1990 to 2002. I obtained my Bachelor of Science Medical Sciences (Human Anatomy) from the Ahmadu Bello University Zaria, Nigeria in 2009.
I have attended a two year Professional Master Degree in Reproductive Health at the Department of Obstetrics and Gynecology, Faculty of Clinical Sciences Bayero University Kano.
I have happily served my National Graduate Youth Service at the National Primary Health Care Development Agency where I initially developed an active interest in reproductive and sexual health because of the facts, national statistics on reproductive health indices that we always see and heard during meetings, conferences, seminars and workshops with stakeholders.
During our National Graduate Youth Service Orientation, I joined the Community Development Project Group on National Reproductive Health and HIV/AIDS Prevention and Care through the NYSC Scheme, where I received a Peer Education Training Course on the same topic.
At the National Primary Health Development Agency Nigeria, I facilitated and coordinated a program Sponsored by Bill and Melinda Gates Foundation, called "Northern Traditional Leaders Committee on Polio Eradication in Northern Nigeria", and was on many occasions involved actively in monitoring, supervision and evaluation of immunizations programs on polio eradication in Nigeria.
However, on my return to my state i.e. Jigawa State, Nigeria, I have joined the services of the College of Health Sciences and Technology Jahun, Ministry of Health Jigawa State, where I still work there as senior lecturer in the Department of Basic Medical Sciences.
Links