Smisha Sridev Barathan
Madras Andrology and Assisted Reproduction Research Centre, Chennai, India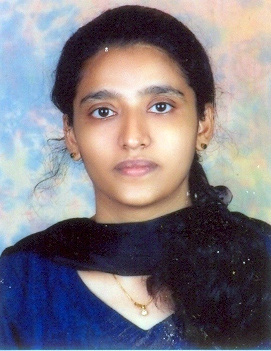 Smisha Sridev Barathan, MD, Obstetrician/Gynecologist
Senior Consultant in Reproductive Medicine, Madras Andrology and Assisted Reproduction Research Centre, Chennai, India
smishamp@gmail.com
Smisha Sridev Barathan graduated in medicine, completed her Diploma in Gynaecology & Obstetrics (D.G.O) & went on to specialise from The Diplomate in National board in Obstetrics & Gynaecology (DNB), all from Calicut Medical College.
Calicut Medical College averages about 70-120 childbirths per day,which is an average of about 22000 to 26000 per year. Her exposure to Obstetrics & Gynaecology in Calicut Medical College for over 10 years , makes her a very experienced Obstetrician, Gynaecologist & Reproductive Medicine Consultant.
She has worked in Reproductive Medicine under the eminence of Dr Thankam Varma MRCOG, FRCS, Phd, Medical Director & Senior Fertility Specialist Reproductive Medicine Under the Post Doctoral Fellowship Programme (FNB) of the National Board of Examinations, Ministry of Health, Government of India.
She now works as Senior Consultant in Reproductive Medicine with India's leading Andrologist, Dr.A.Rajashekaran MS M.Ch,FRCS(Edin), FICS, D.Sc ,recipient Dr B.C.Roy National Award & Padmashri by The President of India,in Madras Andrology & Assisted Reproduction Research Centre, Chennai, India.
Publications in journals
Links