Purushottam Sah
Nightingale Hospital, Calcutta, India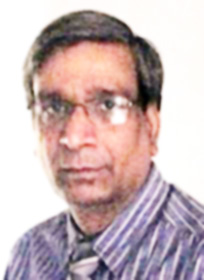 Purushottam Sah, MBBS, DGO
Gynecologist, Nightingale Hospital, Calcutta, India
Gynecologist, Arogya Niketan Private Limited, Uttarpara, India
purushottamsah@hotmail.com
Interested in developing 'Low Cost Infertility Treatments' for disadvantaged population.
Pioneered the low cost 'Low Dose Estrogen-Testosterone Combination Therapy' for Oligospermia.
Aim is to collaborate for developing medical therapies to treat severe oligoasthenospermia, so that the female partners do not have to carry the burden of treatments for a problem of 'male infertility'.
Publications in journals
Links