Tahira Kazmi
Rustaq Hospital, Ministry of Health, Oman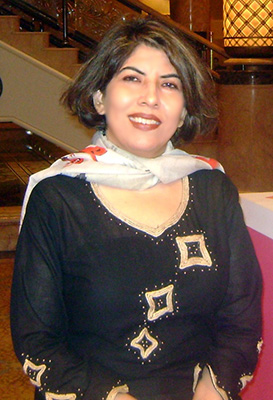 Tahira Kazmi, MBBS, MCPS, FCPS
Senior Consultant & HOD at the Rustaq Hospital in Oman
Clinical Instructor at Sultan Qaboos University and at Oman Medical College
kazmitahira@yahoo.com
I graduated from Fatima Jinnah Medical College,Lahore,Pakistan in 1990.I got my fellowship in obstetrics/gynecology in 2001. Currently I am working as senior consultant & HOD at the Rustaq Hospital in Oman.
As a clinical instructor I teach undergraduate medicine students at Sultan Qaboos University and at Oman Medical College.
I hold a position as a member at the scientific committee and as a research senior trainer of Omani post graduates at the Oman specialty medical board.
I have a certificate for instructors in STAN.
I am actively involved in research activities and I wrote a chapter in the Indian text book.
Links