Homa Kabiri
Ministry of Public Health, Kabul, Afghanistan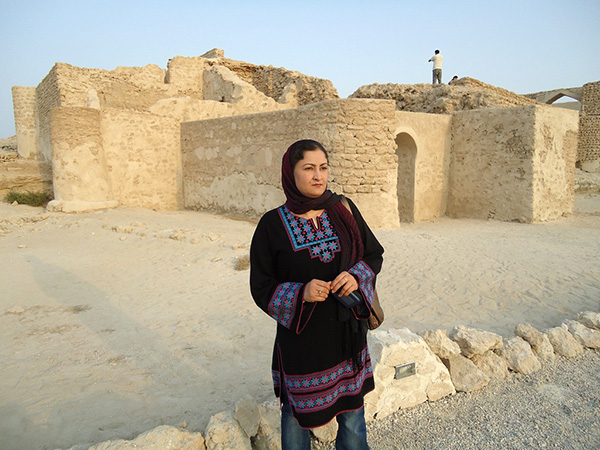 Homa Kabiri, MD, Obstetrician/Gynecologist
Director of Clinical Specialization Program of Ministry of Public Health, Afghanistan
Executive Board Member of Afghan Society of Obstetrics and Gynecology
Trainer of Obstetrics and Gynecology
Trainer of Ultrasonography
homa.kab@gmail.com
I was born in 1973 in Kabul city. I finished my secondary school in 1989 and was graduated from Kabul-Balkh medical university in 1998 as MD. I attended Specialization residency training program in Obstetrics and Gynecology in Malalai Maternity Hospital and finished this program as a Specialist of Obstetrics and Gynecology in 2003. After passing Trainers exam I was selected as trainer of obstetrics and gynecology (faculty) in Malalai Maternity Hospital (teaching Hospital) and worked as trainer till 2007. In this period I was assigned for facilitating establishment of Imaging Department in this hospital and I worked as manager of this ward for two years. I established Colposcopy ward in this hospital for the first time.
I was assigned as Director of national training center of this hospital in 2007 and worked in this position till 2010. In this national training center we were providing short-term training courses (BEmOC, CEmOC, Newborn Care, Continuum of care, Family planning, etc.) for all health providers of Afghanistan.
Since 2010 I am working as Director of Clinical Specialization program of Ministry of Public Health and at the same time I am a member of executive board of AFSOG (Afghan Society of Obstetrics and Gynecology), Secretary of AUS (Afghanistan Ultrasound Society), Country coordinator of GFMER Training Course in Sexual and Reproductive Health Research for 2012 and trainer of ultrasonography.
I have attended many training programs inside and outside of the country like: Research methodology(WHO), Leadership, management and project management course (Hiroshima-Unitar fellowship program for Afghanistan) Texas at Austin University 3 credits, Colposcopy and laparoscopy courses in India, Obstetrics and Gynecology training in Freiburg Hospital (Germany), ToT courses, Faculty Development course, The Maternal and Child Health welfare Administration Workshop (Japan), Training course in Sexual and Reproductive Health Research GFMER/WHO (one week workshop in Geneva) and recently Advanced training course arranged by Karolinska Institute, Division of Global Health (IHCAR), Stockholm, Sweden "Enhancing access to human resources for maternal and neonatal survival through task-shifting by training of non-physician clinicians for comprehensive emergency obstetric care in low-income countries: from scientific evidence to action" diploma and 3 university credits.
Links