Lamaran Makama Dattijo
Department of Obstetrics and Gynecology, Abubakar Tafawa Balewa University Teaching Hospital, Bauchi, Nigeria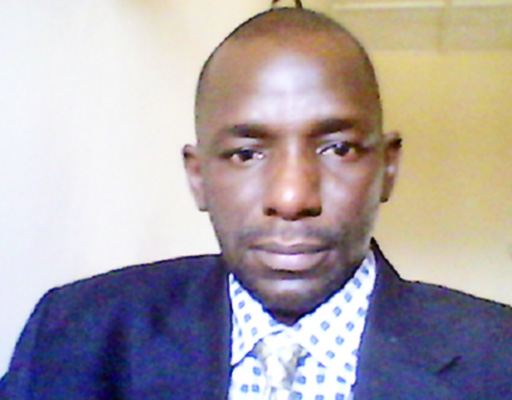 Lamaran Makama Dattijo, MBBS, FWACS
Consultant Obstetrician and Gynecologist, Abubakar Tafawa Balewa University Teaching Hospital (ATBUTH), Bauchi, Nigeria
lamaran2@yahoo.com
I am Lamaran Dattijo, an OBGYN specialist affiliated to a new tertiary hospital in the north-east region of Nigeria. I qualified as a doctor from Ahmadu Bello University, Zaria Nigeria a decade ago and I am a fellow of the West African College of Surgeons in Obstetrics and Gynaecology. I work in an interesting environment with population that has high maternal morbidity&mortality rates, high fertility rate and also high infertility rates. I have research interest in the contribution of infections to infertility in developing countries.
Publications in journals
Dattijo LM, Umar NI, Yusuf BM. Ruptured uterus in Azare, north-east Nigeria. Jos Journal of Medicine. 2011;5(2):17-20.
Aliyu LD, Elnafaty AU, Kadas AS, Dattijo LM, Aminu BM. Uterine rupture: incidence, risk factors, management and outcome in ATBUTH, Bauchi Nigeria. Trop J Obstet Gynecol. 2012;29(1):13-7.
Dattijo LM, Nyango DD,Osagie O E. Awareness, Perception and Practice of Female Genital Mutilation among Expectant mothers in Jos University Teaching Hospital. Niger J Med. 2010;19(3):311-5.
Ekwempu CC, Dattijo LM. Awareness of Malaria Preventive Measures among antenatal clinic attendees in JUTH. Jos Journal of Medicine. 2007;2(1):8-10.
Umar NI, Abdul MA, Tukur J, Jido T, Dattijo LM. Disseminated Intravascular Coagulopathy following induction of Labour with Misoprostol. Niger J Med. 2008;17 (2):156-8.
Links