Confucius Aligo Allison Amba
Martha Primary Health Care Centre, Yei, South Sudan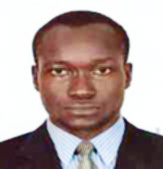 Confucius Aligo Allison Amba, Clinical Officer, Reproductive Health Officer
In charge of Maternal and Child Health Department, Reproductive Health Service at Martha Primary Health Care Centre, Episcopal Church of the Sudan, Yei Central Equatoria State, South Sudan
confuciusaligo@yahoo.com
I am currently working for Martha Primary Health Care centre, Yei County, Central Equatoria State in the Republic of South Sudan. The centre serves many people who come to seek services and it act both as primary and referral centre for people in Greater Yei. In the centre I have some responsibilities and roles to do such as educational, clinical and counselling roles. In addition, I am involved in teaching some health workers who come for health service attachment and provided continuous medical education to the staff working in the centre.
As a clinical officer I am involved in ensuring quality sexual and reproductive health services as well as evidence based curative and preventive medicine in the facility offered to the people who seek care in the centre. I was lucky to be one of the participation for Training Course in Sexual and Reproductive Health Research 2011.
Infertility care is one of the areas that are not properly attended to; more especially in the Republic of South Sudan were health facilities are not adequate. In my Practice I always have people who need help due to infertility problems. Undertaking this course will help me gain more knowledge and skills on how to deal with cases of infertility.
Links