Research methodology and research protocol development / Course files
Finding public health information: WHO Library, PubMed, Cochrane Library
Tomas Allen
Training course in research methodology and research protocol development 2019
November 18, 2019 - Geneva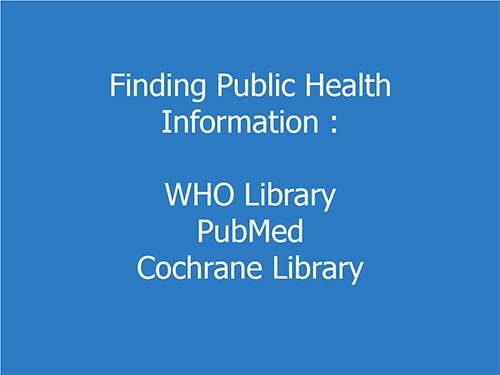 Download the complete document
Allen T. Finding public health information: WHO Library, PubMed, Cochrane Library. Paper presented at: Training course in research methodology and research protocol development; 2019 Nov 18; Geneva.
Tasks
Additional resources
Relevant online resources
Citation managers
Reference document
Assignment
Do a literature search and identify 10 original researches that are related to your research topic.
List the identified articles using the National Library of Medicine (NLM) reference style.